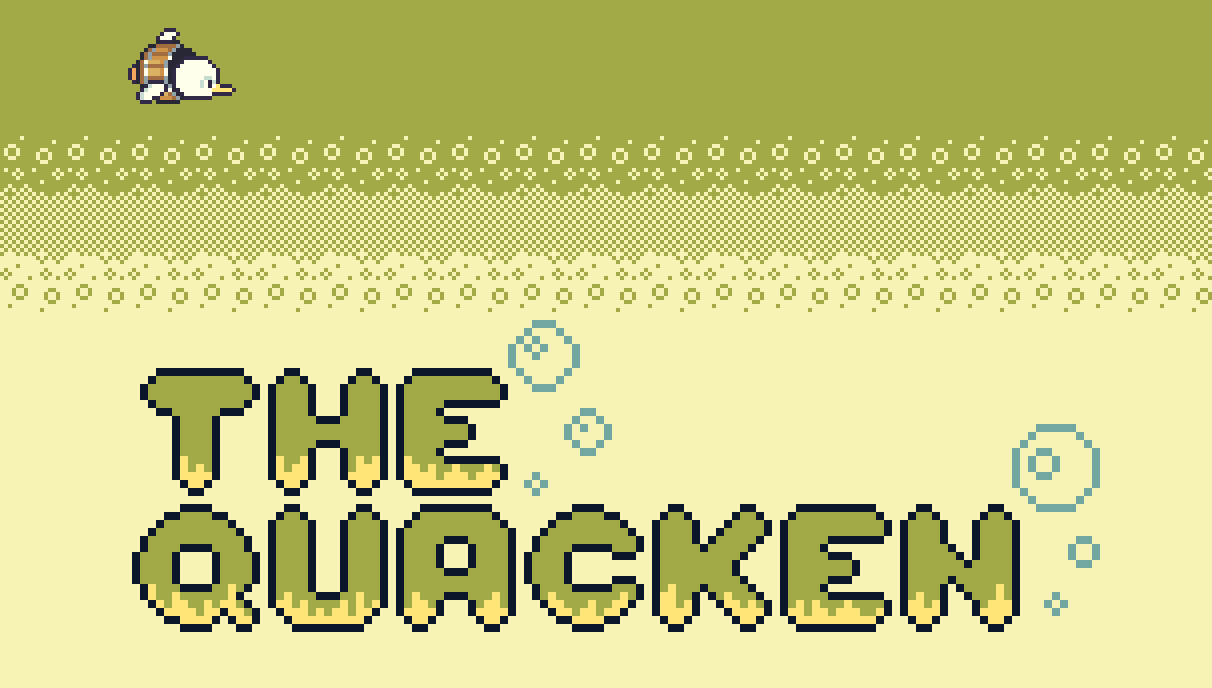 The Quacken
Welcome!
A small duck getting separated from his parents by the leading monarchs of the country: The crocodiles. It is about to get de-feathered and eaten by the mad crocodiles. What can this little young duckling do to escape the fangs of those reptiles and their obedient followers?

Controls: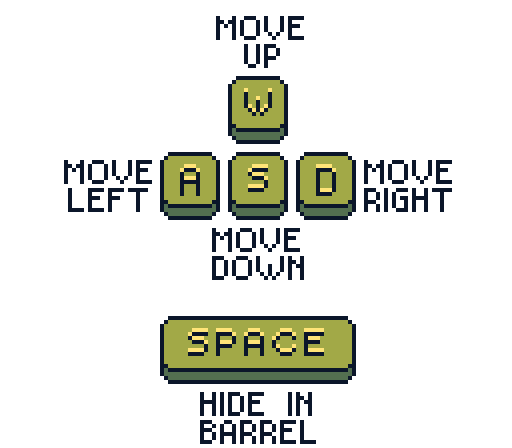 You, as the duckling, must escape the crocodile manor. The game involves hiding from enemies and making your way through each area by going out through a door or down a staircase.

If you have any form of feedback, please leave it in the comments and/or feel free to answer our survey.
Credits:
Ruta Sapokaite - Pixel Art / Programming
Kevin Andersson - Art Direction
Vidar Grönros - Level Design / Implementation
Marina Arknell - Gameplay Programming / Game Design
Daria Dragana Paunchici - Project Management / Level Design
David Naussed – Lead Programmer
Music by: Pixel Beats

Thank you very much for playing our game!
Install instructions
1. Unpack Game
2. Click on the "The Quacken.exe
3. Play
Download
Comments
Log in with itch.io to leave a comment.
Awesome game!! I loved every second of it!!
Quick restart button to start over without having to refresh would be fantastic.
Let me guess!
When you speedrun the game and you made a small mistake, you wanna restart right away, right?

Sounds like a fantastic idea!
Thanks for playing! :)
duck not big brain enough, not hiding inside the barrel armor