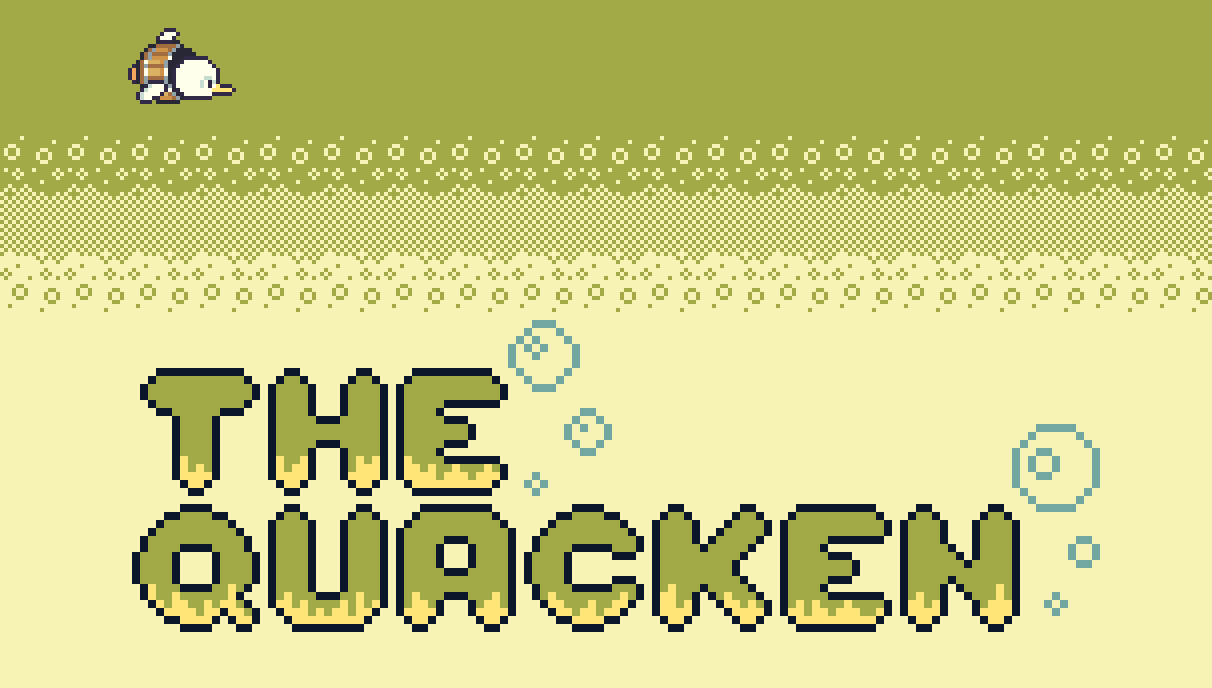 The Quacken
Welcome!
A small duck getting separated from his parents by the leading monarchs of the country: The crocodiles. It is about to get de-feathered and eaten by the mad crocodiles. What can this little young duckling do to escape the fangs of those reptiles and their obedient followers?

Controls: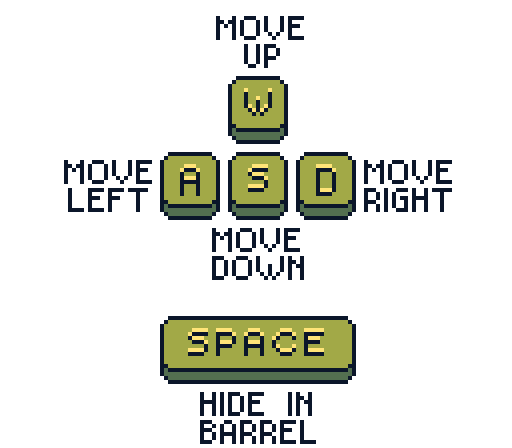 You, as the duckling, must escape the crocodile manor. The game involves hiding from enemies and making your way through each area by going out through a door or down a staircase.

If you have any form of feedback, please leave it in the comments and/or feel free to answer our survey.
Credits:
Ruta Sapokaite - Pixel Art / Programming
Kevin Andersson - Art Direction
Vidar Grönros - Level Design / Implementation
Marina Arknell - Gameplay Programming / Game Design
Daria Dragana Paunchici - Project Management / Level Design
David Naussed – Lead Programmer
Music by: Pixel Beats

Thank you very much for playing our game!
Download
Click download now to get access to the following files:
The Quacken Windows.zip
30 MB
The Quacken MacOS.zip
30 MB
The Quacken Linux.zip
33 MB
Comments
Log in with itch.io to leave a comment.
Awesome game!! I loved every second of it!!
Quick restart button to start over without having to refresh would be fantastic.
Let me guess!
When you speedrun the game and you made a small mistake, you wanna restart right away, right?

Sounds like a fantastic idea!
Thanks for playing! :)
duck not big brain enough, not hiding inside the barrel armor